Product Overview

.
Card storage meets military-grade protection with UAG's Trooper Series Card case, featuring a concealed door that opens allowing storage for up to 4 cards.

The UAG Trooper case provides lightweight, military-grade protection with card storage ability. This convenient case features integrated shock absorbing bumpers that maximize impact resistance where it counts most, and a hard-outer shell with a soft impact resistant core, protecting against sharp objects and drops. No need to carry a wallet, since the back of the UAG Card case features a concealed door that opens up, allowing you to store up to 4 credit cards. When the cards are inserted, a notch holds them securely in place then followed by the UAG backing which snaps closed, ensuring your belongings are just as safe as your device.
KEY FEATURES
• Lightweight impact resistant core
• Holds up to 4 credit cards
• Oversized tactile buttons for enhanced touch
• Glare-free flash photos and un-compromised audio
• Scratch resistant skid pads and screen surround
• Embedded metallic logo compliments the cases unique design
• Meets military drop-test standards (MIL STD 810G 516.6)

*Trooper Cases are not compatible with wireless charging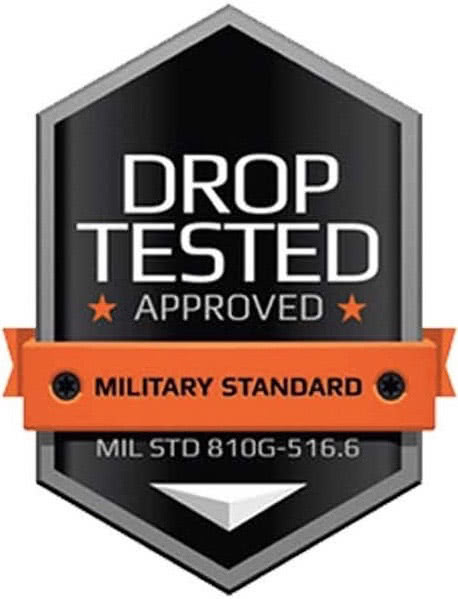 *MIL-STD 810 is a US Military certification applied to equipment that can withstand tough environmental conditions. Though traditionally awarded to military applications, the Mil-Spec certification is granted to a number of commercial products that strive toward the same standards of ruggedness, durability, and protection.
COMPATIBILITY:
Apple: iPhone Xs MAX