Product Overview

.

Inspired by reliability oand look of military armor, UAG (Urban Armor Gear) brings lightweight phone cases with military-grade shock protection, without adding the extra bulk to the structure. Their patented Composite design features a hard outer designer case shell with a soft impact inner resistant core, guarding well against contact with sharp objects and sudden drops.
Strategically placed shock absorbing bumpers on the case are seamlessly integrated into the design to maximize impact resistance where it counts the most. Its honeycomb inner lining gives a ergonomic form fitting design, resulting in minimal weight. On the front of the case, there is a specially engineered bezel surrounding the flash, this deflects unwanted flash interference which ensures beautiful pictures every time.
KEY PHONECASE FEATURES
• Lightweight composite construction
• Armor shell and impact resistant soft core
• Oversized tactile buttons for enhanced touch
• Glare-free flash photos and un-compromised audio
• Scratch resistant skid pads and screen surround
• Embedded metallic logo compliments the cases unique design
• Meets military drop-test standards (MIL STD 810G 516.6)*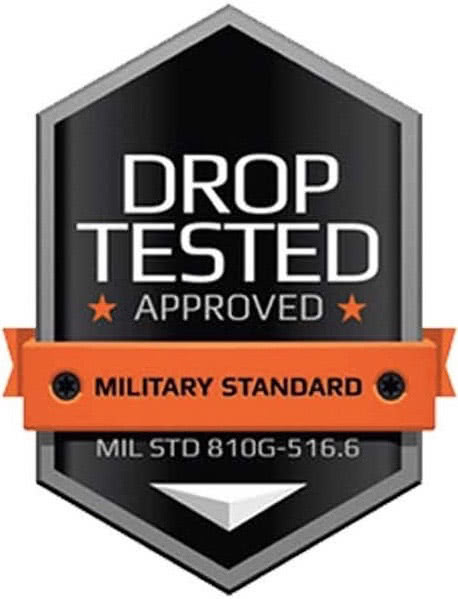 *MIL-STD 810 is a US Military certification applied to equipment that can withstand tough environmental conditions. Though traditionally awarded to military applications, the Mil-Spec certification is granted to a number of commercial products that strive toward the same standards of ruggedness, durability, and protection.
PHONE CASE COMPATIBILITY:
Samsung Galaxy Note 9
Product Videos