Product Overview
Official licensed Ferrari product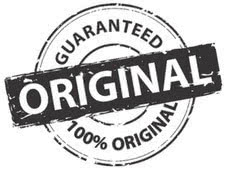 This trendy cover from the well-known Ferrari brand has a sporty appearance that causes violent emotions and a persistent desire to buy it for your iPhone 8/7. The present black color at the bottom of the case is in harmony with the company's brightly recognizable emblem - a bulging horse on a yellow shield. On a black background, it looks especially elegant. Such an accessory will never be superfluous. And it's solid and reliable, because it's the official product of the company. Hurry up to order this cool accessory for the iPhone 8/7 from the famous Ferrari today.
Collection: Transparent
Type: Hardcase
Material: PC (polycarbonate)
Color: black / transparent
Compatibility: iPhone 8/7
The product is manufactured under license from Ferrari.